May 6, 2018 - Written by: Nancy Pollard
Read Time: 1 Minute Subscribe & Share

Another outstanding and oh-so-easy cocktail to make for guests or just yourself from the River Café cookbook. It works well with local seasonal raspberries and the ones that you can get any time of year in most supermarkets. It is not successful if you use frozen raspberries. We found that it tasted like a premade bar mix.
Fresh Raspberry Aperitivo Recipe
2018-05-06 19:36:21
Serves 6
Needs no addition. Just fresh and delicious. You can add the same puree to a fizzy water for children
Ingredients
18oz fresh raspberries
1/3 to 1/2 cup caster or superfine sugar
1 cold bottle of Prosecco
Instructions
Crush raspberries and sugar in blender or mortar and pestle.
Pass this through a fine sieve.
Put in cocktail shaker or sieve
Add prosecco slowly to avoid bubbling up
Stir with a long spoon to dispense with foam
Pour slowly into flutes
Notes
Organic raspberries usually have more flavor, so use those if possible.
Adapted from River Cafe Cookbook
Adapted from River Cafe Cookbook
Kitchen Detail https://lacuisineus.com/
Hungry for More?
Subscribe to Kitchen Detail and get the newest post in your inbox, plus exclusive KD Reader discounts on must have products and services.
---
Share Us on Social Media: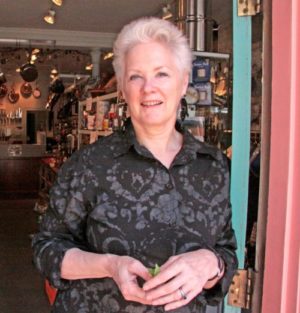 After owning one of the best cooking stores in the US for 47 years, Nancy Pollard writes a blog about food in all its aspects – recipes, film, books, travel, superior sources and food related issues.