March 23, 2018 - Written by: Nancy Pollard
Read Time: 1 Minute Subscribe & Share
Film: The Price Of Sugar
While we cannot all make war on every ingredient or provenance of every culinary utensil in our kitchens, I still think it's good to be aware of food policies — both in the US and internationally. So, every month, I'll include some food-related film, article, or books that educated or entertained me. This documentary and article pushed me to pledge to purchase only Fair Trade Sugar.
First up is the documentary The Price of Sugar, which exposes the inhumane treatment of Haitian sugar cane workers in the Dominican Republic – and the journey of the Spanish priest who has dedicated his life to helping them. It is available for viewing on YouTube.
The History of The Price of Sugar in the USA
I'm including this link to a succinct but thorough article from the Harvard Kennedy School Review that will also shake up your thoughts about our sweet obsession. American consumers are paying an extortionate (think of it as an additional tax) price for sugar because its production is artificially constrained. And protective pricing enriches sugar-producing cartels, which are immune to regulations. This is all good food for thought…
Hungry for More?
Subscribe to Kitchen Detail and get the newest post in your inbox, plus exclusive KD Reader discounts on must have products and services.
---
Share Us on Social Media: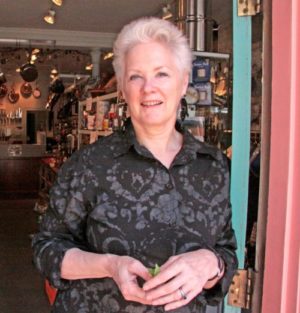 After owning one of the best cooking stores in the US for 47 years, Nancy Pollard writes a blog about food in all its aspects – recipes, film, books, travel, superior sources and food related issues.